Here at Island View Resort, we want our guests to truly live like locals when they come visit our cabins in Two Harbors. However, in order to fully get the true "local experience" you need to know about all of the wonderful gems that Two Harbors has to offer. So, we have created a list of all of the fantastic shops and locations you should check out while staying with us here at Island View Resort so you can have the greatest experience possible.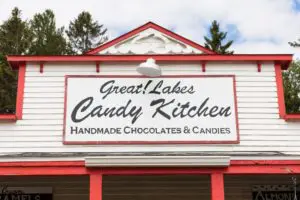 Staying with Island View Resort is guaranteed to be a treat within itself, but if your sweet tooth needs satisfied, head down the road to Great! Lakes Candy Kitchen. You're guaranteed to smell their baking wafting up the road as you approach, especially if they're making fresh brittle. This wonderful shop values family traditions just as much as we do here as Island View – to this day, they use the same family recipes that they have been using for over 100 years.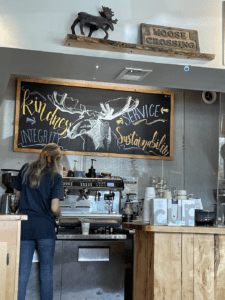 Need an extra pick-me-up in the mornings or just want to enjoy some delicious food? Stop by the Mocha Moose Coffee Shop, less than five minutes up the road from Island View Resort. This wonderful shop values sustainability as much as they value our wonderful community. With so many delicious coffees and pastries to try, you're sure to leave The Mocha Moose feeling satisfied.
Castle Danger Brewery features many different, delicious beers as well as food for you to munch on while you're there. Nothing beats sipping on a cold beer while enjoying the beautiful views that Lake Superior has to offer.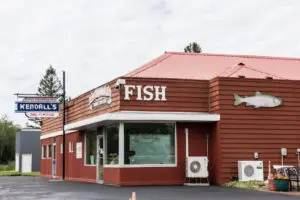 Russ Kendall's Smokehouse is a local favorite and perfect for anyone who is craving freshly smoked fish. Go to Russ's to enjoy some fresh fish, jams and jellies. As they say, ​"If you drive up the Shore and you don't stop here, you're doing it wrong."
This beautiful trail is 5.7 miles long and is great for hikers of all skill levels. There's no better way to enjoy the great outdoors than by immersing yourself in it. Go out and enjoy the beautiful views on the trail. Don't forget to bring your camera!
Northern Minnesota is absolutely incredible and we are so proud to call this our home. Don't forget to book your stay with Island View Resort so you can experience all this and more, creating a trip of a lifetime.