Have you ever seen a 1,000 foot Ore Boat?
If you've ever heard Otis Redding's "(Sittin' On) The Dock of the Bay", then you have a pretty good idea of a perfect and relaxing past time. At Island View Resort, we have a favorite past time that might just beat "watching the tide roll away". Just 10 minutes away from Island View Resort is Two Harbor's Ore Dock. You can see a boat coming into the dock below.
The boats trudging through the water is a truly captivating and unique sight. The boats were first commissioned in the mid to late 1900's, and many were designed to bring iron ore from Michigan and Minnesota to the southern tip of Lake Michigan, and Northeastern Ohio. Check out the pictures below for a glimpse of what you could experience! The picture below shows the Ariel Lift Bridge with an Ore boat departing Duluth which is just 20 minutes away from our resort.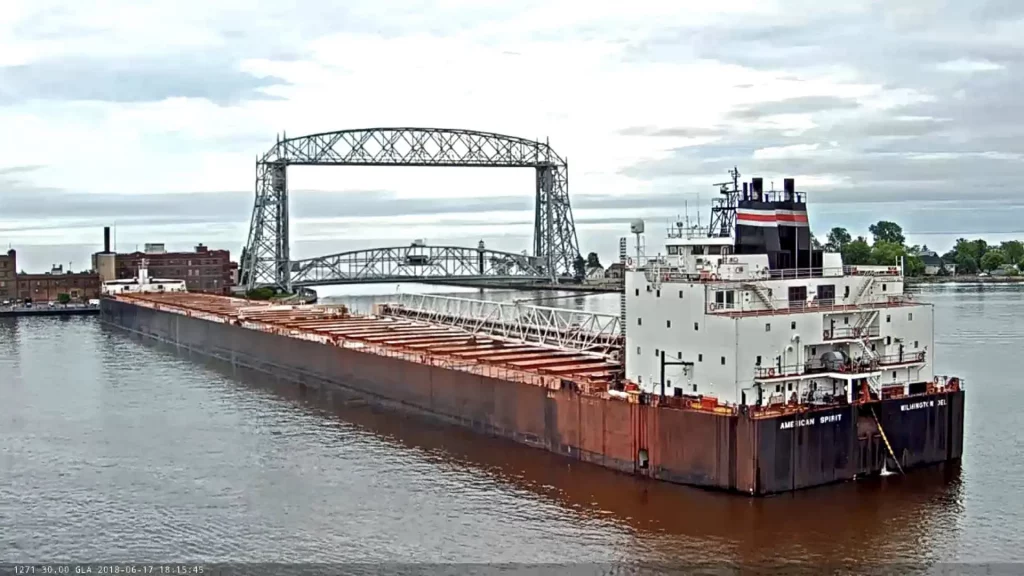 Next time you come see us, make sure to go see the boats for yourself. Or, you can even check out the boats right from the deck of your cabin.
You can also watch a live camera of the ore dock and see if a boat is in.